Episodes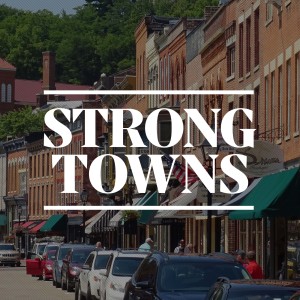 Monday Jan 09, 2023
Monday Jan 09, 2023
How far up the chain of command does a problem need to go before someone can make a decision on it? According to the concept of subsidiarity, it matters less what decision is made and more who makes the decision—in other words, a decision should be made at the lowest level that it can competently be made.
Mike Hathorne, principal of community planning and design at Commun1ty.one and Strong Towns member, works with cities to create decision-making processes that can impact how our places function. Today, he joins Chuck Marohn on the Strong Towns Podcast to discuss subsidiarity in a practical sense.
For further listening on this topic, check out the episode "What Customer Service Should Mean for a City," where Chuck talks about his personal experience with subsidiarity and how it forms in our places.
ADDITIONAL SHOW NOTES