Episodes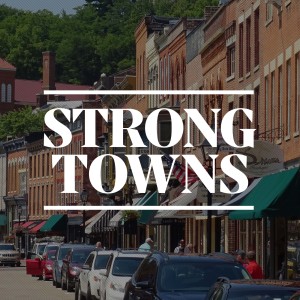 Monday Sep 26, 2022
Monday Sep 26, 2022
This September, Strong Towns President Chuck Marohn was invited to speak at the Hawaii Congress of Planning Officials Conference on the Island of Kauai. 
While he was there, Chuck went on a walking tour and witnessed the results of the post-WWII rise of suburban development. While he loved his visit to the island and feels incredibly grateful to the wonderful hospitality of the people there, he couldn't help but feel a sense of sorrow for how their community has been damaged by the Suburban Experiment. 
He notes how much worse, and more bizarrely, the suburban development pattern presents itself on a smaller island space compared to in the contiguous United States. He spoke with local engineers who relayed the difficulties of upkeeping the suburban-style infrastructure in a tropical climate. The situation in Hawaii further confirms that we should be building our communities from the bottom up, able to adapt to our own unique spaces versus building all at once. 
ADDITIONAL SHOW NOTES
Comments
(3)
To leave or reply to comments, please download free Podbean or
Okay- I don't want to focus on 1893, but the pickups are needed because the ocean was stolen from these people, and now they have to drive. Can villages (actual and typological) be built and strengthened here? Yes! But this (complicated! Expensive!) issue is in there too. BUT - main point here - Thank you from the bottom of my heart for bringing your focus, attention, and unique perspective to this wonderful place and people.
Hello Charles, I just had this podcast recommended and I love everything about it! But one note on Kaua'i: (I am there now, but a long time … well, tourist) — The people here are connected to the ocean in a profound way, a way that is almost categorically different from a mainlander who grew up near (or at) the ocean. Every pickup truck on this island seems to have surfboards, fishing poles, shade tents and hibachis in the bed, and all year 'round! So, the pickup trucks… erp out of characters
I thought Las Vegas would also have 80% of it's gdp from tourism. It's 20% just like Hawaii and it's 12.5% for the state of Nevada.