Episodes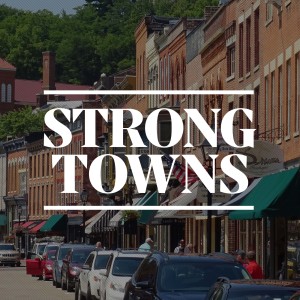 Monday Mar 20, 2023
Monday Mar 20, 2023
In 1906, a powerful earthquake in San Francisco, California, damaged a good portion of the city, causing havoc and distress as 28,188 buildings were destroyed, and over 3,000 people were killed. Curiously, after this tragic disaster, things began to grow again, but this time the built environment came back stronger. Seth Zeren, a founding member of Strong Towns, wrote about this phenomenon last month, and this week on the Strong Towns Podcast, Chuck Marohn and Zeren chat about complexity, and if complex systems can grow stronger through destruction.
ADDITIONAL SHOW NOTES
Comments
(2)
To leave or reply to comments, please download free Podbean or
The question goes further, because that land wasn't actually vacant before the first building, it was covered by an ecosystem of plants and animals that had been engaged in bottom-up destructive growth for millennia, a condition that humans are incapable of restoring. Who pays for that loss?
I kept expecting you to talk about who did pay for the loss when SanFrancisco burned. Should the costs to demolish less useful buildings be paid by the original builders/owners and held in escrow, or should it be paid by the local community, or should an emergency be declared so the entire country pays for it?