Episodes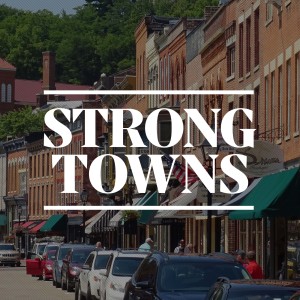 Wednesday Nov 23, 2022
Wednesday Nov 23, 2022
Our annual Black Friday Parking event is coming up, so get your cameras ready!
Black Friday Parking is a nationwide event drawing attention to the harmful nature of minimum parking requirements. Parking minimums create a barrier for new local businesses and fill up our cities with empty parking spaces that don't add value to our places. 
Every year on Black Friday, one of the biggest shopping days of the year, people all across North America snap photos of the (hardly full) parking lots in their communities to demonstrate how unnecessary these massive lots are. Participants upload those photos to social media with the hashtag #blackfridayparking. For more information, visit strongtowns.org/blackfridayparking.