Episodes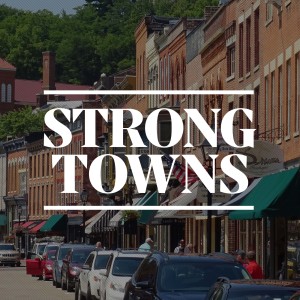 Monday Jun 12, 2023
Monday Jun 12, 2023
Just a couple weeks ago, we got the opportunity to meet nearly 500 Strong Towns members for the first time at the Strong Towns National Gathering. It is evident that Strong Towns members are people who care deeply about their place: We heard so many compelling stories about people working to make their town stronger.
In this podcast, as part of our Member Week, we wanted to share Strong Towns President Chuck Marohn's introductory speech from the Gathering. Tune in to hear him talk about some of the amazing things that Strong Towns members are doing in their communities. 
Our members are crucial to everything that happens at Strong Towns. Without you, we wouldn't be here. If you haven't already, take a moment to become a Strong Towns member today.
ADDITIONAL SHOW NOTES