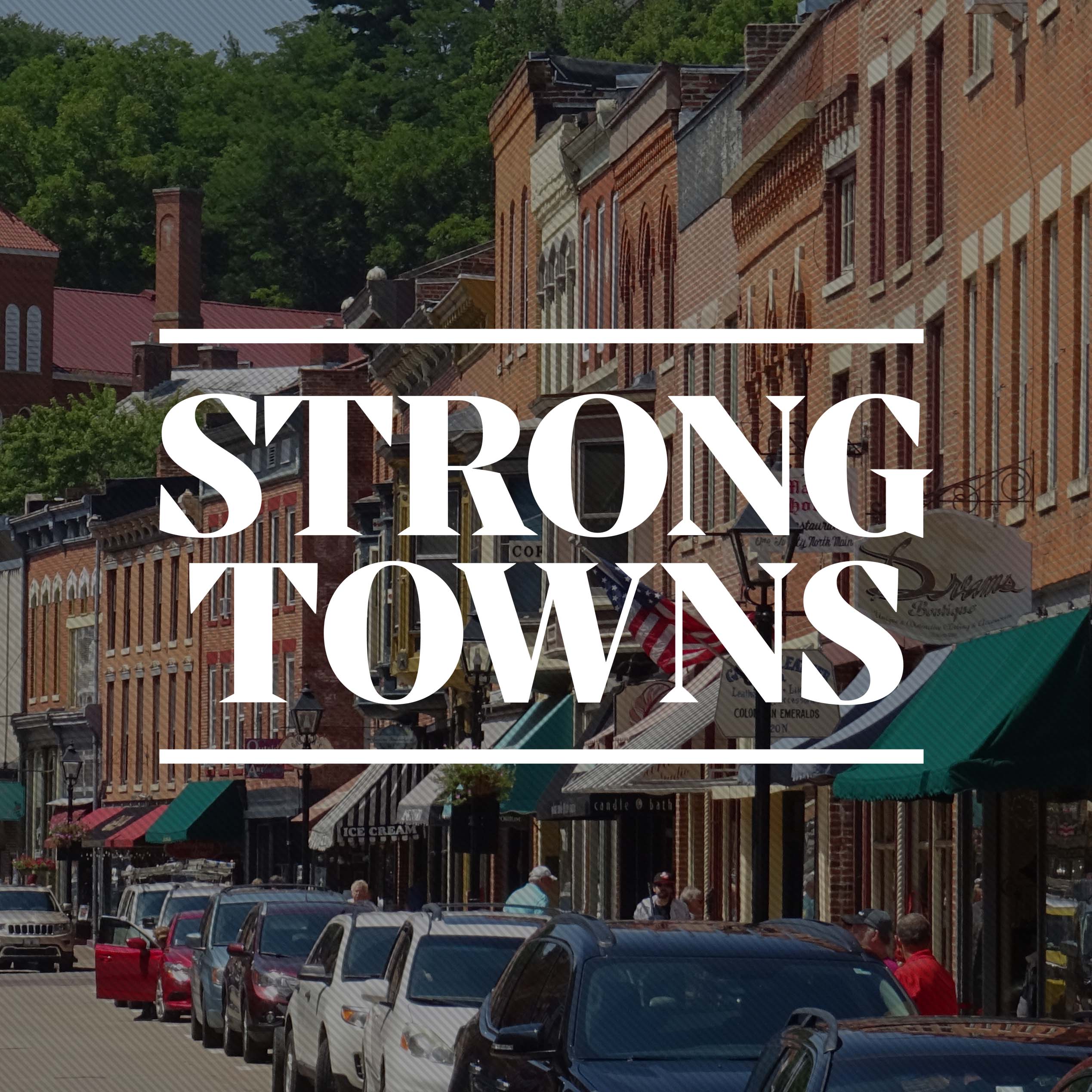 For more than four years, Strong Towns has been telling the story of the so-called I-49 Connector project in Shreveport, Louisiana. We say "so-called" because while this project may seek to connect two sections of I-49, it will do so by rending the Allendale neighborhood, a vibrant, predominantly black neighborhood that is the gateway to downtown Shreveport.
It will also cost an extraordinary amount of money—an estimated $700 million—for less than four miles of road. Some state and city officials have been pushing for the project for years, but a growing grassroots movement of neighborhood leaders are fighting back. According to a local ABC affiliate, after decades of studies and meetings and discussion, a decision on the project is expected in late 2021 or early 2022.
In this episode of The Strong Towns Podcast, we're sharing the audio from a webcast we did last week. Strong Towns President Chuck Marohn and Program Director Rachel Quednau interview four exceptional leaders working to stop the urban highway expansion, strengthen the Allendale neighborhood, and prevent officials from pursuing a financially ruinous megaproject.
Neighborhood podcast host Roosevelt Bryant, city councilwoman LeVette Fuller, local nonprofit director Kim Mitchell, and Shreveport-based engineer Tim Wright share their insights on the complex nature of highway projects and politics, and discuss a few of the things that make Allendale such a special place. They talk about why a city is only as strong as its weakest neighborhood, how the proposed I-49 project has been lowering the quality of life in Allendale since long before the first bulldozer arrived, and why we can't simply rely on a philosophical change about urban highways in Washington to save their neighborhood.
They also describe how Allendale residents are coming together not just to oppose the highway but to start food co-ops, protect parks, and nurture homegrown incremental development. As LeVetter Fuller put it, the elevated highway project will turn into "drive-over country": a neighborhood that has the same capacity for charm as the places—Bentonville, Hot Springs, etc.—project boosters are trying to speed drivers to.