Episodes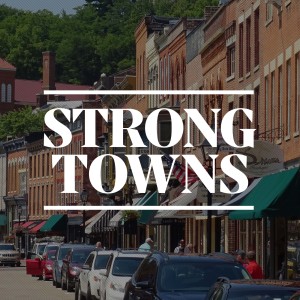 Monday Jul 24, 2023
Monday Jul 24, 2023
Recently, an article came out of Medicine Hat, Alberta, reflecting on some development conversations happening within the city, inspired by Strong Towns presentations. When Chuck Marohn read the article, he felt core insights were missing or misunderstood within the piece.
On this episode of the Strong Towns Podcast, Chuck discusses the challenges faced by local journalists and the impact it has on the quality of reporting. He shares his personal experience with his wife, who is a reporter, and highlights the difficulties they encounter in producing articles with limited resources and tight deadlines.
Additionally, Chuck delves into the topic of citizen-led development and its potential to reshape cities in a more financially resilient manner. Throughout the podcast, he emphasizes the need for public engagement and the importance of creating neighborhoods that evolve and improve over time.
ADDITIONAL SHOW NOTES