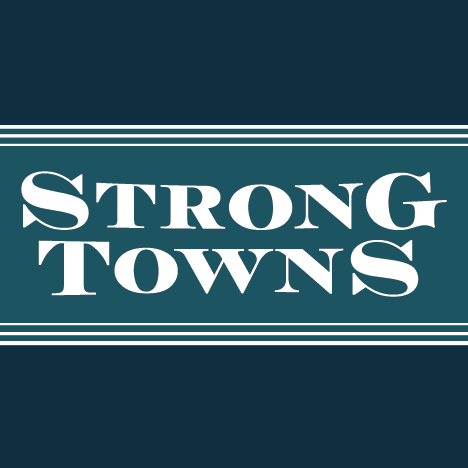 Every month, we host Ask Strong Towns to give you a chance to ask your burning questions about our vision for change, and how the Strong Towns approach might apply in your unique place.
The live Ask Strong Towns webcast is open to all Strong Towns members, but afterward, we share the audio on our podcast.
In today's episode, Chuck and Kea discuss several audience-submitted questions on topics ranging from TIF and bonds to historic preservation to how to campaign on a Strong Towns platform. 
Here are the questions discussed in this episode: 
Down-zonings are a common tool around here for the local aldermen to get what they want. I'm a believer that they make the development process longer, more expensive and, subsequently, lead to gentrification. What's the Strong Towns take on down-zonings?
What are appropriate things that a city should issue bonds for?
What resources are available for a small town without a big planning department or budget to review their zoning code and best practices?
Many are excited about the new Strong Towns initiative in Akron, Ohio. What happens if it's a resounding success and demand skyrockets?
Is there ever a good TIF project proposal?
Is incrementalism diametrically opposed to historic preservation or do these two movements in fact share common goals?
Local elections are coming up this fall and some candidates are wondering about how to introduce Strong Towns concepts without scaring voters off. Do you have thoughts on how to campaign on Strong Towns? If you could get a candidate to read ONLY two articles to get the essence of the Strong Towns thought process, which would they be? (Kea's and Chuck's answers reference: The Real Reason Your City has No Money, So You Want to Build a Strong Town and 9 Ways to Change an Elected Official's Mind)
My city leadership has been slow to confront our housing issues. What would you say to a local leader to make them see that housing is a problem that deserves their attention and priority, particularly when those impacted are underrepresented among the (small town) political elite?
A lot of your articles are depressing. What gives you the most hope for America's towns and cities?
Visit the Ask Strong Towns page to learn more about this webcast, submit a question and get info about the next episode (happening June 28th).