Episodes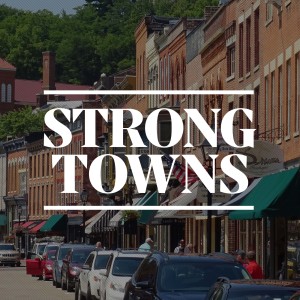 Thursday Nov 17, 2022
Thursday Nov 17, 2022
Membership is 40% of Strong Towns' revenue—we couldn't do this work without you. As the Strong Towns movement has grown, we've started to take on larger projects and have looked at ways that we can support those initiatives. Instrumental in orchestrating this has been Grace Whately, the Strong Towns development associate.
One of the larger projects that Grace and the rest of the team have been working on is the launch of the Crash Analysis Studio, which will create an alternative framework for analyzing car crashes. Today, Chuck and Grace go behind the scenes and chat about how this project came about, and the steps that went into making this idea a reality. 
The Crash Analysis Studio and the other projects we're working on to help advocates push for safer streets and more financially resilient communities are only possible thanks to the support of our members. If you want to be a part of this movement that's changing the development pattern of North America, then join in and become a Strong Towns member today.