Episodes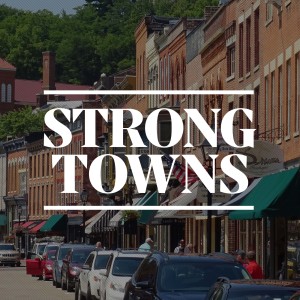 Friday Nov 18, 2022
Friday Nov 18, 2022
The final installment of this week's special Member Week Strong Towns Podcast features a discussion between Chuck Marohn and Strong Towns' new director of community action, Edward Erfurt. Longtime listeners may remember Edward as a guest from past episodes, but today he's here as a full-fledged member of the Strong Towns staff.
We're excited to share a behind-the-scenes look at the program Edward is overseeing: the Strong Towns Community Action Lab. This 24-month program is the most comprehensive resource Strong Towns offers, putting participating communities on a trajectory toward enduring prosperity.
We're able to take on new initiatives like the Community Action Lab thanks to the support of our members. If you haven't joined yet, please consider doing so today. Become a Strong Towns member and know that your contribution is going toward the strengthening of communities all across North America.