Episodes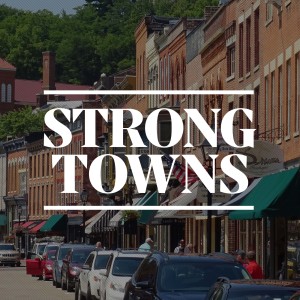 Monday May 09, 2022
Monday May 09, 2022
People have taken the Strong Towns approach in a lot of fascinating directions, but this might be one of the most fascinating yet: William Chernoff is a young, Vancouver-based musician who has written songs inspired by Strong Towns.
During the pandemic, Chernoff also started writing about music, building strong towns, and more. In this conversation, Marohn (a musician himself) and Chernoff discuss the creativity involved in writing and music, the way they're inspired by others and build upon previous work, and the collaborative nature of art. Chernoff specifically talks about the importance of cultivating financially successful local music scenes, using tools like economic gardening to support mid-level or "Stage 2" music groups—tools Strong Towns also recommends for building up local businesses generally.
You don't want to miss this unique discussion between two people who love music and are passionate about building strong towns! 
Additional Show Notes