Episodes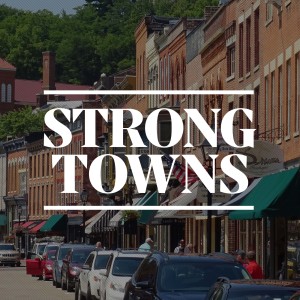 Monday Feb 20, 2023
Monday Feb 20, 2023
The property tax system is broken all across the nation. In Detroit, residents face an issue of inconsistent assessments, where two homes that are similar in condition and sitting on similar-sized lots have widely different assessment scores. 
Recently, the team at Regrid, an industry-leading property data and location intelligence company, put together an Assessment Gauge map that may prove to be a useful tool for homeowners, assessors, or nonprofits in bringing a much-needed balance to overassessments.
Today on the Strong Towns Podcast, Chuck Marohn welcomes back Alex Alsup, vice president of research and development at Regrid, to talk about assessments and property tax in Detroit, how the Strong Towns approach worked for Alsup and his team, and an overview of the assessment process. 
Read more about the Assessment Gauge in the article "Check Your Temperature- You Might Have an Assessment Fever." To learn more about Regrid or get access to their parcel data, click here. 
ADDITIONAL SHOW NOTES