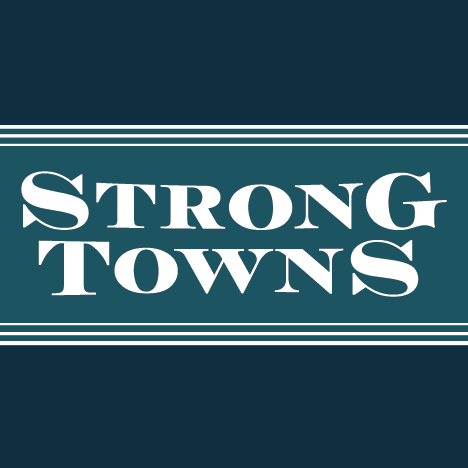 This episode is our tenth and final dispatch from the Congress for the New Urbanism (CNU), which took place in Savannah, Georgia in May. Chuck Marohn attended CNU and hosted a series of in-depth podcast conversations about some of the most pressing topics for cities today, with leaders, thinkers, and activists in a whole range of fields. We've been bringing those podcasts to your ears throughout the summer.
In this episode, Chuck hosts what is now an annual tradition: a conversation with Lynn Richards, the President and CEO of the Congress for the New Urbanism.
 Marohn and Richards discuss the record-breaking attendance at this year's CNU: 1,611 participants from dozens of countries. Along with the growth of the movement has come an increasing big-tent diversity, which is welcome in many ways. Notable additions this year in Savannah included religious leaders and speakers who spotlighted social justice and equity issues, in addition to CNU's traditional bread and butter of urban design and architecture experts.
Who is New Urbanism for — is it just a movement of architects, planners, and engineers, the professionals Marohn lovingly calls "APEs"? Or is it something much broader, with relevance to anyone who cares about how we live together in the places we make?
Another shift at CNU has been a much more explicit focus on making sure the host committee and city get something really concrete and valuable out of the effort they put into hosting the annual conference. Hosting CNU should provide a push to good people doing good work, says Richards—spotlighting their efforts, legitimizing them locally, and ultimately leaving the host city itself better poised to implement great urbanism than before the conference came.
At the end of the day, the two ponder, what is CNU? What is its mission, and how should it set priorities as an organization?
At Strong Towns, our focus is necessarily as specific as the issues we seek to confront are massive and multifaceted. We have made deliberate decisions about what is within the scope of our work, and what isn't, and where will can best amplify our efforts into actual results that far exceed the effort we put in. If you want to lead an effective organization, do you have the clarity to "say no to 80% of things that come in the door?"
Marohn and Richards also discuss the future of CNU, and what the next big step in its evolution as an organization might look like. To this, Richards says frankly, "I don't know." CNU began in 1993 with the goal of removing impediments to traditional urbanism throughout North America. A quarter-century later, the organization is much broader, and its ideas are much more mainstream within the planning, architecture, and development professions. So where to now?
"Is our goal to build an America of neighborhoods? Is it a walkable world?" And so forth: is it something else entirely? That goal, if articulated, will not prevent CNU from addressing big problems such as climate change or the unsustainability of suburbia, but it will usefully inform how it addresses those big problems.
We've enjoyed sharing conversations from this year's CNU on the Strong Towns Podcast, and we hope you've enjoyed listening to them. See you next year in Louisville!