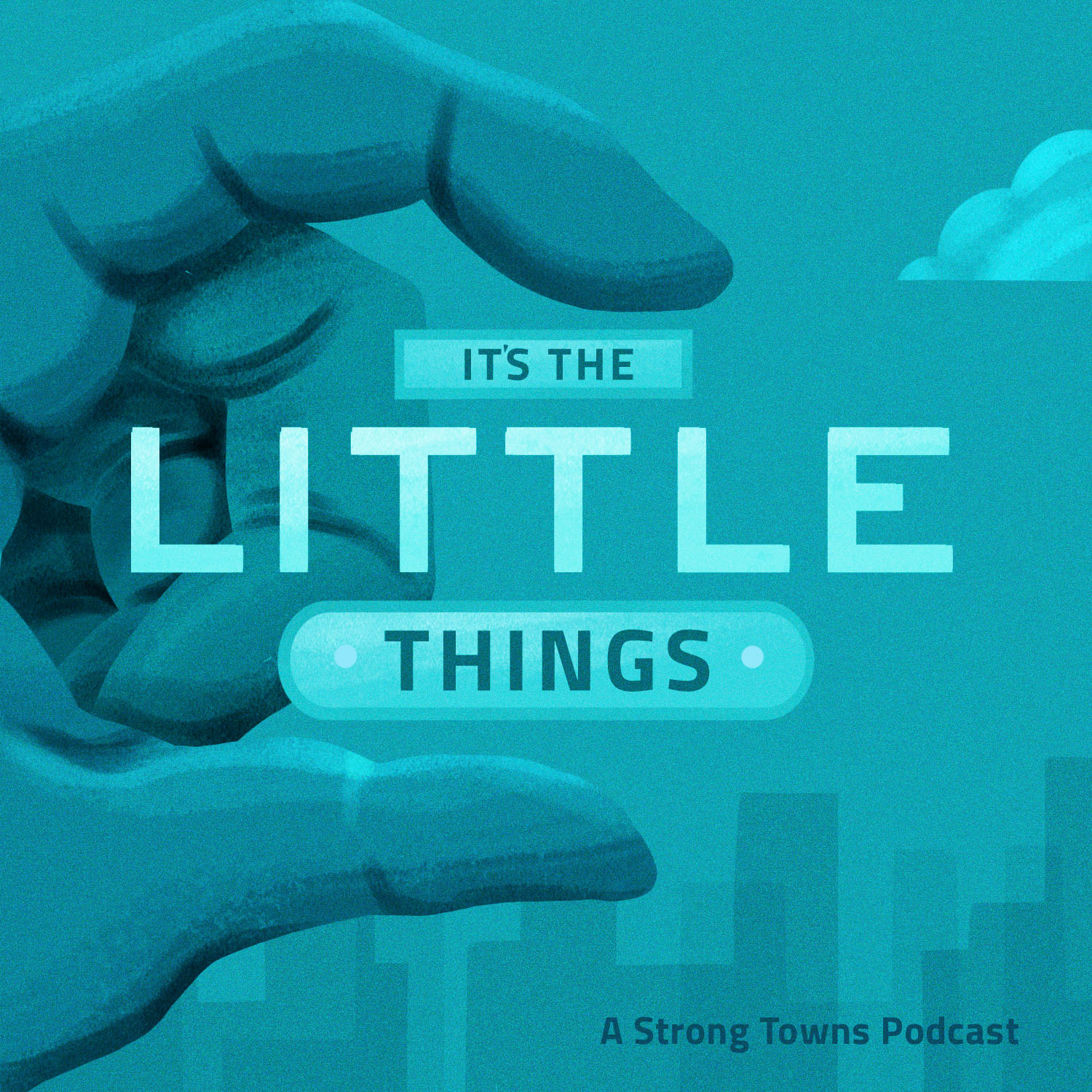 Want to better your community but don't know where to start? Enter It's the Little Things: a brand new, weekly Strong Towns podcast that gives you the wisdom and encouragement you need to take the small yet powerful actions that can make your city or town stronger.
It's the Little Things will feature Strong Towns Community Builder Jacob Moses in conversation with various guests who have taken action in their own places and in their own ways.
In the inaugural episode, Jacob sits down with former six-year Denton, Texas city councilperson Kevin Roden. It's your chase to learn the essential information you need to run for city council—including how to run a successful campaign and get people behind your ideas—from a veteran who knows.
If you care about your community, you've likely had this thought: "If I were on the city council, I would change this ordinance or advocate for that policy to better my community." Perhaps you were motivated by a change you saw around you in the built environment, and you thought, "wait a minute; who made that decision? And how can I influence future decisions like it?"
If you're like most people, you had these thoughts but you didn't go out and actually run. Elected office is not for everyone, Roden says, but it's another step a committed citizen can take in service to his or her community. If you are a policy wonk or have "a bit of a gut" for the messiness of politics, it might be the right step for you.
Local office is unique because it's all about meeting your constituents where they are, says Roden. Learn about the places he went on the campaign trail, how to find and stay in touch with the minority of people who will actually vote locally, and how to speak to the concerns of different groups while keeping your message authentic and consistent.
Jacob and Kevin also talk about the hard work after you get elected of bringing people around to your point of view. There's no substitute for travel and lived experience, Roden says, to understand what makes places work. Going on a walk with someone, for example, to show them how your city's infrastructure makes it difficult and dangerous to cross the street is better than arguing with them about it on the dais.
For these and many more insights, check out It's The Little Things: our new podcast by our Community Builder, Jacob Moses.