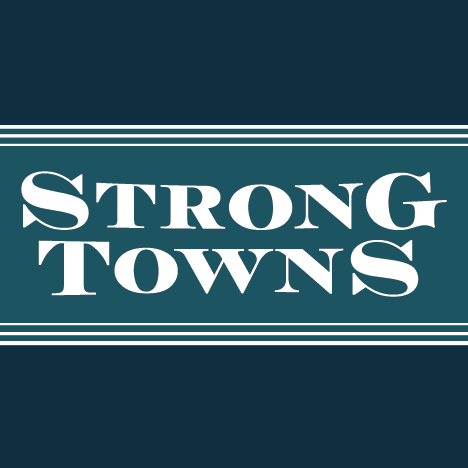 In this classic episode from 2015, Chuck talks with Steven Shultis, a longtime friend of Strong Towns, about low-income urban neighborhoods and, in particular, urban schools.
Shultis started the blog Rational Urbanism to chronicle his experiences and thoughts on living in a poor neighborhood of a poor city—Springfield, Massachusetts—not out of necessity but choice. Steve and his family made that choice because their neighborhood offers, in many ways, an excellent quality of life—walkability, community, great local businesses, a beautiful historic downtown virtually at their doorstep, a spacious Victorian home—at a price that puts it within reach of people who could never have that life in Boston or New York.
And Springfield is the kind of place that is built to be functional and resilient—the quintessential strong town. If you're poor there, it's a relatively humane place to be poor. You don't need the expense of a car, at least. For Shultis, a Spanish teacher working in nearby suburban Connecticut who could have lived elsewhere, choosing to live downtown in his hometown was a form of "arbitrage"—a way to live "beyond my means, within my means."
And yet, making the choice to build a life in a poor neighborhood when you could live in a middle-class one often means withstanding a lot of questioning of your motives and rationality. In today's podcast, he offers his responses to this predictable refrain:
 "You can't live in that part of town if you have a family, or are going to have one. What about the schools?!"
Raising kids in Springfield instead of its wealthier suburbs, Shultis says, has been the best thing he could have done. And his daughters think so too. There are challenges in sending your kids to an urban school in a poor neighborhood... but they're not what you might think. Listen to hear Chuck Marohn and Steve Shultis talk about:
Challenging the narrative of "bad schools" with both data and personal experience.

Why test scores aren't a good indicator of school quality.

Whether any of the usual metrics of school quality are good indicators.

How going through the "bad" Springfield Public Schools didn't slow down Shultis's kids academically—but it did challenge them socially, in ways that may have made them more well-rounded and capable adults.

Why urban areas, even ones with high poverty, are not dangerous places to grow up. It's actually, statistically, less dangerous to be a teenager in a city like Springfield than in suburbia. Hint: the reason comes down to the top two causes of death for teens: auto accidents and suicide.

What Springfield did wrong in trying to stem the flight of wealthier residents to the suburbs.

And what Springfield did right, and has going for it to this day. Hint: a lot more than you might think!