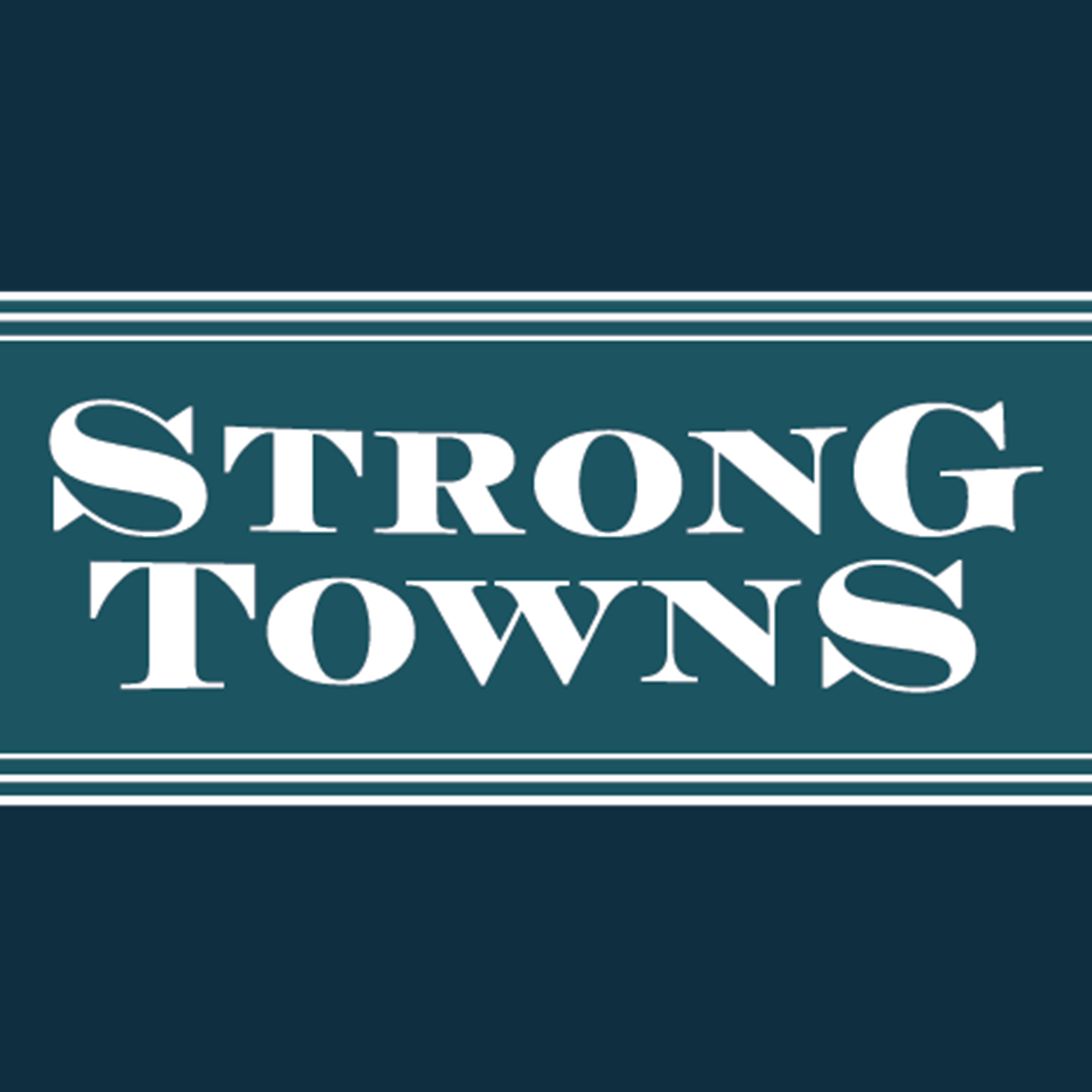 Once a month, we host Ask Strong Towns, a live Q&A webcast open only to Strong Towns members and select invitees, to give you a chance to ask your burning questions about our vision for change, and how the Strong Towns approach might apply in your unique place—and give us a chance to share our answer with the world, so it might help other Strong Citizens.
Here's the audio from our February 2019 installment of Ask Strong Towns with founder and president Chuck Marohn and communications director Kea Wilson.
This Month's Questions Answered
02:55 We've been going through some serious parking debates here in Buffalo and it got me wondering about residential parking. I wonder if, like on-street commercial parking areas, residents should also be asked to compensate the city for the space their vehicles take up. Additionally, should visitors be allowed to take up otherwise free spaces on residential streets near commercial areas? I am curious to know if Strong Towns has any thoughts on residential parking permits, if you've seen them used effectively, or if there any studies exist.
10:30 When will Strong Towns travel destinations and dates be announced for later this year so I can perhaps sync it with travel plans? Also, I didn't see any California destinations. Any hope of expanding in the direction?
16:25 I've seen big box chains build an "urban" model of their store to fit into places like NYC. Is this the model a strong town should mandate or should our towns refuse all big box development?
24:35 What kinds of non-biodegradable plastic can be ground up & used to patch roads? (And can solutions like this help solve our infrastructure problems?)
32:30 As cities make budget cuts, the decision makers often talk about the need to prioritize "core services". What, in the Strong Towns framework, qualify as core services, secondary services (not absolutely necessary, but better to have than not have), tertiary services, etc.?
38:00 My town government recently created a "task force" to address the declining proportion of young adults and children, but then decided to expand the mission to address all related issues (e.g., affordable housing, etc.). What would a Strong Towns answer be?
46:00 City X is an upscale suburban city that is developing an dense urban environment. It currently has a moderate amount of high-end empty commercial space. They are subsidizing the development of massive amount of new commercial space that will create a large amount of unrentable property unless we have a dramatic increase in growth. How do you convince the public it is time for them to demand their economic development commissions and politicians quit digging?
52:50 Any advice when having discussions with state Departments of Transportation on altering their plans to widen a state highway that cuts through your town?