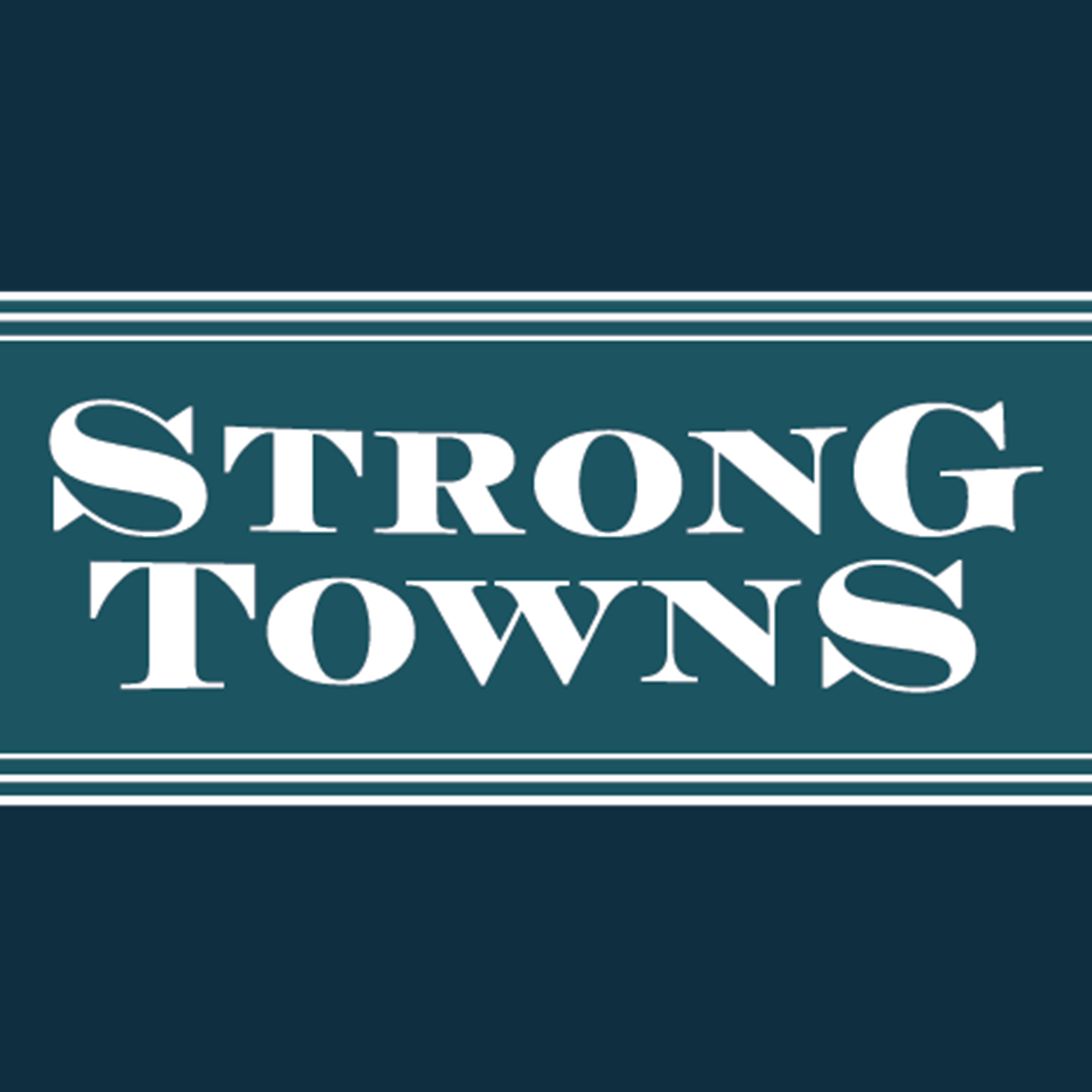 The wait is over. Chuck Marohn, Strong Towns's founder and president, is back with an all-new episode of the Strong Towns Podcast!
Thank you to all our listeners who were patient with us during our several-month hiatus. We did share a Greatest Hits series featuring eleven of the best Strong Towns Podcast episodes from the early days—before most of our current listeners were with us—and if you didn't have a chance to give those a listen, we definitely recommend checking them out. You can find them in the Strong Towns Podcast feed wherever you get your podcasts (iTunes, etc).
If you're a regular listener, you've probably caught on by now as to why Chuck took some time off from recording new podcasts. Since last fall, he's been furiously writing his first real, honest-to-goodness book: Strong Towns: A Bottom-Up Revolution to Rebuild American Prosperity. The book is available for pre-order now, and will be available in stores and online October 1st.
We've even got some goodies available for those who pre-order. Pre-order details and instructions are here, so go reserve your copy!
Yes, we've self-published a few Strong Towns essay collections before, but this is an all-new, full-length work that aims to capture the heart of the Strong Towns message and distill it for a much larger audience than we've ever been able to reach before. And we could not be more excited.
Check out this brand new podcast to get the full scoop from Chuck, including a number of details that haven't been shared yet anywhere else. This episode discusses:
Why Chuck started writing a book years ago, and why he didn't finish it.

How this one is different. And why he thinks this time, the time was right.

Who this is for, and what we hope readers will get out of it.

How we hope the Strong Towns conversation can be your "antidote" to the crazy, overheated rhetoric of national politics as another election season ramps up.

A full breakdown of what all ten chapters are about.
Maybe most exciting of all, Chuck will give you a little sneak peek of what we have planned for the Strong America Tour, kicking off in fall 2019. This national tour will take not just the book but the Strong Towns movement on the road in a way we've never done before. Chuck will be:
Presenting a brand new presentation, including some "Choose Your Own Adventure" content so audiences can vote on what they want to hear that's most relevant to their community;

Spotlighting local efforts to build stronger towns, and helping local advocates connect with each other;

Signing copies of Strong Towns, of course; and last but not least,

documenting the tour, with the help of Strong Towns staff and volunteers, in a special Strong America e-book to be released afterwards!
We're so excited about this. And glad to have you on board the movement to build a nation of Strong Towns.