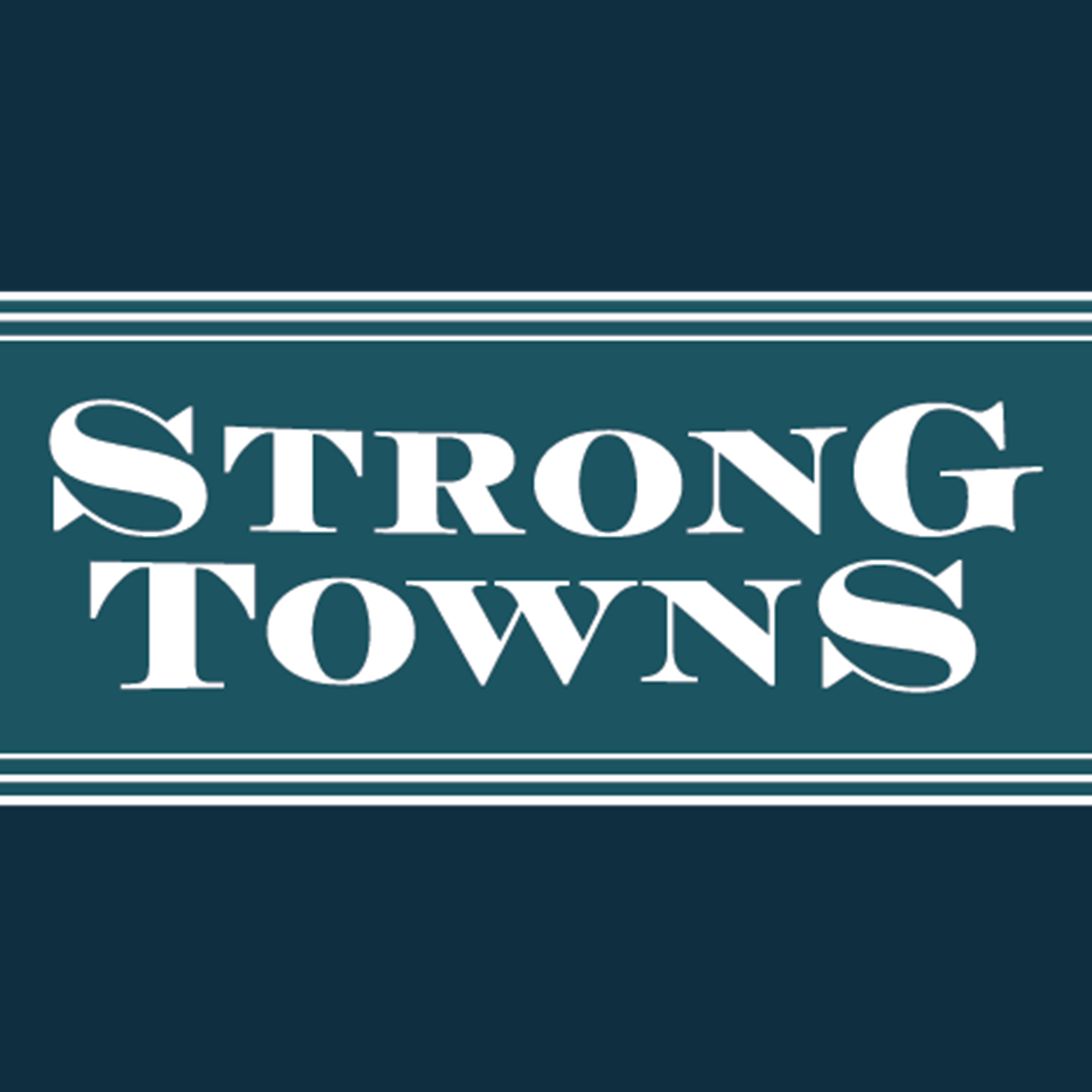 For the fifth installment of our Strong Towns Podcast Greatest Hits series, we revisit a 2017 conversation between Strong Towns podcast host Chuck Marohn and acclaimed writer and photographer Chris Arnade.
Arnade has a history that makes him unusually well-positioned to see things from multiple angles. His life has taken him from a small town in Florida, to a PhD in particle physics, to 20 years as a Wall Street bond trader, to producing a powerful series of photographic essays for The Guardian on the toll of addiction and social disintegration in America's small towns and big cities alike.
In 2011, disenchanted with the Wall Street life and looking for a change, Arnade began taking a lot of long walks around his adopted city of New York. But with a catch: he made a point of walking around all the neighborhoods they tell you not to go to—"because they're too dangerous, or because I'm too white." Arnade talked with whoever would talk with him, and listened to their life stories. He found something the media, even the liberal media, rarely discuss: "There was a lot of dignity, a lot of community. These neighborhoods weren't wastelands, and they were filled with people doing their best to struggle against a system that was stacked against them."
As a non-journalist, Arnade was able to break a cardinal rule of journalism: don't get involved. He made friends with addicts and homeless people, helped them out with cash when needed, went to court hearings with them, gave them rides, and learned a lot about an America that is invisible to many of us.
Strong Towns's Chuck Marohn was prompted to interview Arnade after reading a Medium piece on Cairo, Illinois. (Arnade's original piece appears to have been deleted.) Cairo, located on a narrow peninsula of solid ground where the Mississippi and Ohio rivers converge, has endured decades of steep decline. Home to about 2,000 people, mostly African-American and mostly poor, very little industry remains in the city, and the historic downtown is so empty that, Arnade says, on his visit there he couldn't find a place to use the restroom.
As a planner and engineer, Marohn, upon viewing photos of Cairo's desolation, was taken by the town's legacy of failed experiments to bring back the prosperity it had lost—such as the striking visual of an ornate "Historic Downtown Cairo" arch framing a street of boarded up shops. Arnade, on the other hand, helps us understand the sociology of a place like Cairo, Illinois, or Portsmouth, Ohio, or Hunts Point in the Bronx.
In this conversation, Marohn and Arnade discuss how the longer-term consequences of the loss of a locally self-sustaining economy are often more severe than the easily quantified short-term ones. They're the human toll of overdoses and suicides. To an economist, economic consolidation can look like a thousand jobs lost here, a thousand jobs gained there, and a percentage point of GDP on a spreadsheet. But to a town that has lost its major employer, Arnade says, "They hadn't just lost the factory. Once the factory was gone, they lost all forms of community and all forms of meaning. Then the churches started falling apart. Then the families started falling apart."
Marohn and Arnade discuss the alienation that results from economic dislocation, and how conventional prescriptions fall short as an answer:
How anomie—the feeling of not being a meaningful part of anything bigger than yourself fuels America's epidemic of addiction and suicide

Why "education is the solution" doesn't always work

Why people don't leave struggling towns for opportunity elsewhere, and sometimes shouldn't

How society's "front-row kids" and "back-row kids" fail to understand each other

How small-town, provincial society can be exclusionary and judgmental—but so can elite, educated society