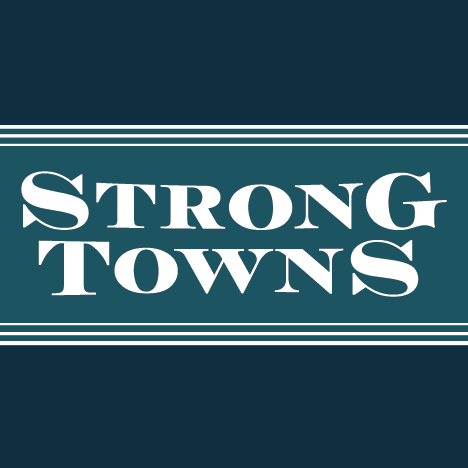 This bonus episode of the Strong Towns Podcast is cross-posted from our other podcast It's the Little Things.
Want to better your community but don't know where to start? Enter It's the Little Things: a new, weekly Strong Towns podcast that gives you the wisdom and encouragement you need to take the small yet powerful actions that can make your city or town stronger.
It's the Little Things features Strong Towns Community Builder Jacob Moses in conversation with various guests who have taken action in their own places and in their own ways.
No matter your current role in your city—concerned citizen, elected official, city staff—you've likely had this thought about your local government organizations: they're slow to create meaningful change.
You're not wrong. Councils postpone important agenda items; city job openings remain vacant for months; and, golly, that sidewalk you were promised sure has taken a while, huh?
Why is that?
Bureaucracy—that term you hear everyone use to explain the pace of local government organizations—contributes, of course. But more so, it's the inability to create, foster, and test out ideas from everybody in the organization.
It's, as my guest describes it, lack of innovation.
In this episode, I chat with Nick Kittle. He's the former Chief Innovation Officer in government, Government Performance and Innovation Coach at Cartegraph, and author of the recently released book Sustainovation: Building Sustainable Innovation in Government, One Wildly Creative Idea at a Time.
Having worked in government innovation for almost 10 years, Nick knows innovation can be a buzzword that's easier said than done. However, as you'll learn in this episode, innovation is not another buzzword; instead, it's an attainable workplace culture that, when embraced, can create meaningful change in our cities, towns, and neighborhoods.
(And, yes, make your local government organizations a little less slow.)